Property management fee structures are often more complicated than they first appear. Yes, you pay a set percentage of the weekly rent in management fees, but it is not uncommon to also pay a 10% mark-up on any invoices, inspection fees, Tenancy Tribunal case management fees, and now, what property management companies are referring to as 'New Tenancy' fees.
In early November the Government passed a law banning letting fees, an amendment to the Residential Tenancy Act which has been long called for. Prior to December 12, tenants had been forced (for lack of a better word) to pay a letting fee which was typically a weeks rent, sometimes with GST on top. Essentially tenants were bearing the brunt of the cost for a service that was benefiting the landlord.
There is considerable work involved with letting a property and the 'weeks rent' structure to cover this work was not at all far fetched. Letting a property involves advertising it, responding to enquiries, setting-up and facilitating viewings, processing (sometimes dozens) of applications, carrying out all the necessary background checks, and drawing up contracts. It involves hours upon hours of liaising with all interested parties, as well as current tenants and the homeowner. Now that agencies are unable to pass these costs on to the tenants, as anticipated, the fee is being reallocated to the landlords. Leading property management companies across the country have confirmed that landlords will now be accountable for these costs either in the form of a weeks rent or in some cases, a flat 'New Tenancy' fee. We are likely to see rents rise to a record high as landlords attempt to recuperate these costs, atop of higher insurance premiums, insulation upgrades and exponential Body Corporate fees.
Here at HiAtlas we have always endeavored to keep our pricing structure as transparent as possible. We have never charged letting fees, and take the stance that all administrative costs, either to do with the letting or management of your property, are included in the management fees. We do not add commission on invoices (with the exception of furnishing packages pre-tenancy), nor charge inspection fees.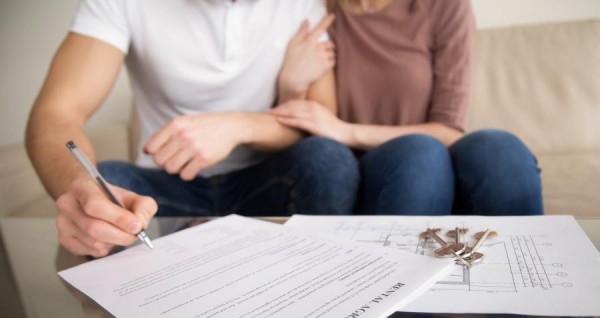 We are lucky to be operating in a market where our relationships with our tenants, or 'demand' clients as we like to refer to them, are of immeasurable importance to the success of our business. Our corporate clients are often repeat customers. They are employed by reputable companies, and as individuals they are tenants who we have built a strong rapport with on a personal level. Naturally, when we let your property to tenants that we know and have successfully worked with in the past, the time and costs associated with the normal letting process is significantly reduced.
The ban of letting fees will also mean that landlords now faced with 'New Tenancy' fees will be opting to secure as long a tenancy period as they can. The vast majority of tenancies offered by property management companies are already 12 month fixed term contracts, so options for shorter term leases, which corporate tenants require to see out their work commitments, will become even more few and far between. Although most landlords do want the financial security of guaranteed rent for 12 months of more, there is a big market for short term (3-6 months), furnished rentals, and we are the only Wellington property management company specialising in this niche. With a growing list of demand clients, we are confident in our ability to facilitate shorter term leases without leaving you out of pocket. Get in touch with Jen today to find out more about the savings you could make by leaving your property with HiAtlas.